The Emerging Poet Prize Closes Sunday! $3500 Awarded, Judged by Ilya Kaminsky
Dear poets,
I am so excited to get into the submissions for our Emerging Poet Prize. Ilya Kaminsky is judging this year—if you haven't yet read his amazing Deaf Republic from Graywolf, you're truly missing out on a one-of-a-kind experience.
These prizes for emerging writers are some of the most important we get to do. Our community of publishers and presses are amazingly diverse and abundant and broad, inviting in every kind of writer imaginable—but a consequence is that many new poets can get buried under the avalanche of new content. It's a real honor to get to lift up poets like Cassandra Bruner and Victoria Flanagan, our previous winners who've gone on to be winners of prizes from the Academy of American Poets and published in great places like BPJ and the Crazyhorse.
To everyone who chooses to submit to us: thank you! And I can't wait to dig into your work and help lift it above the noise.
Best,
Josh — Editor, Palette Poetry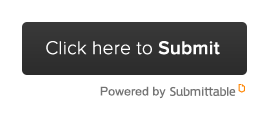 For emerging poets, this contest only accepts submissions from authors with fewer than two full length collections out at the time of submission. The winning poet will be awarded $3000 and publication on Palette Poetry. Second and third place will win $300 & $200 respectively, as well as publication.
The top ten finalists will be selected by the editors, and guest judge Ilya Kaminsky will then select the winner and two runner ups.
Ilya Kaminsky was born in Odessa, former Soviet Union in 1977, and arrived to the United States in 1993, when his family was granted asylum by the American government. He is the author of Deaf Republic (Graywolf Press) and Dancing In Odessa (Tupelo Press). He has also co-edited and co-translated many other books, including Ecco Anthology of International Poetry (Harper Collins) and Dark Elderberry Branch: Poems of Marina Tsvetaeva (Alice James Books). His awards include the Guggenheim Fellowship, the Whiting Writer's Award, the American Academy of Arts and Letters' Metcalf Award, Lannan Foundation's Fellowship and the NEA Fellowship. His poems regularly appear in Best American Poetry and Pushcart Prize anthologies. He has also been awarded Poetry magazine's Levinson Prize. Dancing In Odessa was named the Best Book of the Year by Foreword magazine. Deaf Republic was the finalist for 2019 National Book Award, Forward Prize (UK) and T.S. Eliot Prize (UK). New York Times' Notable Book for 2019, Deaf Republic was also named Best Book of 2019 by Washington Post, Times Literary Supplement, The Telegraph, Publishers Weekly, The Guardian, Irish Times, Vanity Fair, Lithub, Library Journal, New Statesman, and other publications.
SUBMISSION GUIDELINES
For this Prize, we are only accepting work from emerging poets—poets with no more than two full-length collections published at the time of submission.
Submissions are open internationally, to any poet writing in English—other languages are okay to include, as long as the meat of the poem is in English.
We accept simultaneous submissions—just please send us a note if your work is picked up elsewhere. (We want to say congrats!)
There is no page requirement, but submission must be no more than 3 poems. Please submit all your poems in ONE document.
We are only accepting unpublished work with this contest.
We do accept multiple submissions, but each submission will include the reading fee.
Please include a brief cover letter with your publication history.
Review our FAQ page for frequently asked questions.
Contest closes on Sunday, April 19th, 2020.
Reading fee is $20.