Submit
Have your work considered by Palette Poetry!
Featured Poetry
always free. always open.
Submissions for our Featured Poetry category are open year-round to poets at any stage of their careers. Featured poems are published online only and will spotlight a number of poems from new authors each month. We highly encourage emerging authors to submit.
We are thrilled to offer significant payment to our poets: $50 per poem, up to $150. We are proud to be able to pay our artists, but will be highly selective in our choices for publication.
We also warmly invite under-represented and marginalized voices to submit. Our aim is to be an accurate representation of the wonderful diversity of our community. Your voice is valued here, so to help do our part in moving forward the needle on equity in publishing, we've opened a special category for historically marginalized voices to send their work directly to our editorial team and receive a response within two to four weeks. More info here.
Submission Guidelines: Please read carefully!
Submissions are open internationally, to any poet writing in English—other languages are welcome, as long as the poem is largely in English.

We only accept

unpublished work. If your poem has been published in a journal, on a blog, or on social media, it is not eligible.

We accept simultaneous submissions, but please send us a message via Submittable if your work is picked up elsewhere—we want to say congrats!

Send up to 5 poems that total no more than 10 pages. 

We do NOT accept multiple submissions for Featured Poetry. Please submit all your poems in ONE document.

Multiple submissions will be declined unread.

Please include a brief cover letter in the cover letter box with your publication history, if any. This is where you can include your name and/or bio! If you select the editorial feedback option, this is also where you can name which poem you'd like feedback on.

Do NOT include your name or contact information in your packet of poems.

We do not read submissions anonymously but prefer identifying information to be included in the cover letter, not the packet of poems. 

Expect 12 weeks for a response, but please do not query until 4 months have passed. 

We also offer two paid options for each submission: Fast Response & Editorial Feedback.

Send us only your best. We will be extremely selective.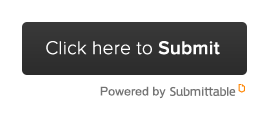 ---
The 2023 Chapbook Prize
Add to Calendar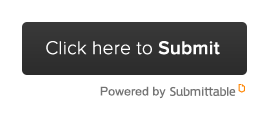 We warmly invite you to submit your manuscript to the 2023 Palette Chapbook Prize! Poetry chapbook manuscripts of all styles are welcome—we have no theme or aesthetic preference. The guest judge this year is Danez Smith, who will select the winning manuscript from ten finalists chosen by Palette editors.
The winner will receive $2,000 and Summer 2024 publication, which includes a free, downloadable digital chapbook on our website, fifty physical author copies to share and sell, and the option to enable drop-shipping sales at Amazon, Bookshop.org, and Barnes & Noble, earning 50% royalties on your chapbook. Additionally, thousands of readers, editors, and journals will receive chapbook access through our newsletter. The winner will have creative agency over cover art/design, and also be offered the opportunity to work with Palette editors to revise the manuscript.
Submissions are open from June 23 to August 20, 2023. The Chapbook Prize is open to all poets writing in English. We have an extended editorial process for any book that we believe in, so please feel welcome to submit promising work that may not be fully polished yet. We're excited to help the winning book become the best book it can be.
Please do not submit if you have a close or personal relationship with the judge, as this connection would call into question the integrity of the contest.
about our judge
Danez Smith is the author of three collections including Homie and Don't Call Us Dead. They have won the Forward Prize for Best Collection, the Minnesota Book Award in Poetry, the Lambda Literary Award for Gay Poetry, the Kate Tufts Discovery Award, and have been a finalist for the NAACP Image Award in Poetry, the National Book Critic Circle Award, and the National Book Award. Danez's poetry and prose have been featured in Vanity Fair, The New York Times, The New Yorker, GQ, Best American Poetry, and on the Late Show with Stephen Colbert. Danez is a member of the Dark Noise Collective. Former co-host of the Webby-nominated podcast VS (Versus), they are the recipient of fellowships from the Poetry Foundation, Princeton, United States Artists, the McKnight Foundation, the Montalvo Arts Center, Cave Canem, and the National Endowment for the Arts. Danez has been featured as part of Forbes' annual 30 Under 30 list and is the winner of a Pushcart Prize. They live in Minneapolis near their people.
submission guidelines: please read carefully!
Manuscripts must be submitted via Submittable, our online submissions manager, between June 20, 2023, and August 25, 2023.

BIPOC writers are welcome to submit for a reduced fee of $15 until we reach our cap of one hundred submissions (see here)

Individual poems may be previously published. However, the manuscript as a whole cannot have been published.

Multiple submissions are permitted, but each manuscript must be submitted separately with the

$25 reading fee

.

Revisions to the manuscript are not permitted after the contest has closed. If selected for publication, you will have the opportunity to revise.

Submissions are open internationally to any poet writing in English. Inclusion of other languages is welcome, as long as the chapbook is substantively written in English.

Simultaneous submissions are welcome, but please notify us immediately if the chapbook is accepted elsewhere.

Please include a brief cover letter and any applicable content warnings.

Do not submit if you have a close or personal relationship with the guest judge.

The winner and finalists will be announced in late Fall 2023.

If you haven't already, please verify your email address with Submittable for more consistent communication.

contest closes on August 20th, 2023
formatting your manuscript
Manuscripts must be between twenty to thirty pages, not including front or back matter (e.g., a title page, epigraph, table of contents).

Each poem should begin on a new page.

The manuscript should be in a standard 12-point font such as Times New Roman, Arial, or Garamond.

Manuscripts must be submitted as a PDF or Word doc. We highly recommend a PDF, as it will maintain your line breaks, special formatting, etc.

Do not include your name on any of the pages of the manuscript file. The first page of the manuscript should include the title of the collection only. Contact information goes in your cover letter.

Please put any acknowledgments in the cover letter field of Submittable and not in the manuscript itself.
included unique opportunities and discounts
As a thank you for your support for Palette, we'd like to offer these unique opportunities:
The Poetry School

is offering every submitter a 20% off discount code (average $28 value) for one of their online courses. Head to their platform, find a course you're interested in, and use the code included in the confirmation message at checkout.

The Writing Salon

is also offering every submitter a 10% off discount code on a writing class. Find a class and use the code included in the confirmation message at checkout.
editorial feedback option
This option costs $59 and will provide you with two pages of detailed and actionable feedback on a poem of your choice from the submission, including suggestions for future submissions. The three-letter option costs $149 and will provide you with six pages of detailed and actionable feedback on a poem of your choice from the submission, including suggestions for future submissions, from three separate guest editors. Our guest editors are paid a significant portion of the fee and are all incredibly astute poets.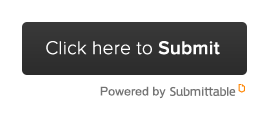 ---
Author's Rights
Palette Poetry holds first publication rights for three months after publication, after which rights revert to the author. Authors agree not to publish, nor authorize or permit the publication of, any part of the material for three months following first publication. For reprints, we ask for acknowledgment of publication in Palette Poetry first.
For questions regarding submissions, please see our FAQ page.