The 2020 Palette Poetry Prize
Closes Sunday, August 16, 2020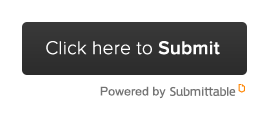 Dear poets,
We are thrilled to offer the Palette Poetry Prize for 2020: $4000 and publication. We are seeking one excellent poem that speaks to what poetry is and can be for our world today. Send us your incandescent heart on the page.
The winner will be selected by our guest judge, the 2019 Pulitzer Prize Winner Forrest Gander.
Palette's editors will choose the ten finalists, and any honorable mentions they think deserve extra attention. Second and third place will receive $300 and $200, respectively.
Best,
Josh
Editor, Palette Poetry
About our judge:
Gander's book Be With was awarded the 2019 Pulitzer Prize. Concerned with the way we are revised and translated in encounters with the foreign, his book Core Samples from the World was a finalist for the Pulitzer Prize and the National Book Critics Circle Award. The author of numerous other books of poetry, including Redstart: An Ecological Poetics and Science & Steepleflower, Gander also writes novels (As a Friend; The Trace), essays (A Faithful Existence) and translates. Gander's books have been translated and published in more than a dozen other languages. He is a United States Artists Rockefeller Fellow and has received fellowships from The National Endowment for the Arts and the Guggenheim, Whiting, and Howard Foundations. In 2011, he was awarded the Library of Congress Witter Bynner Fellowship. Gander was the Briggs-Copeland poet at Harvard University before becoming The Adele Kellenberg Seaver Professor of Literary Arts and Comparative Literature at Brown University where he taught courses such as Poetry & Ethics, EcoPoetics, Latin American Death Trip, and Translation Theory & Practice. He is a Chancellor for the Academy of American Poets and an elected member of The Academy of Arts & Sciences.
Submission Guidelines
Submissions are open internationally, to any poet writing in English—other languages are okay to include, as long as the meat of the poem is in English.
We accept simultaneous submissions—just please send us a note if your work is picked up elsewhere (We want to say congrats!).
There is no page requirement, but submission must be no more than 3 poems. Please submit all your poems in ONE document.
We do accept multiple submissions, but each submission will include the reading fee.
Please include a brief cover letter with your publication history.
Contest closes on August 16, 2020.
Includes a $20 Reading fee.